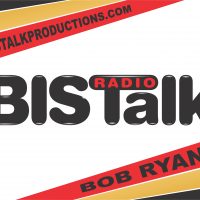 BISTalk, the Believing is Seeing Talk Radio Show, with host Bob Ryan, that's me, and co-host, Sandra "Montana" Smit, is presented in a live interview format on ESPN's 1700 am. Southern California is our terrestrial footprint and the entire world is foot-printed digitally. We broadcast our shows from both our Los Angeles and San Diego studios.
​
We began in 1992 focused on delivering useful financial and business information to our listeners with the belief that the people who establish, own, and manage substantial businesses are entertaining and their stories are inspiring. It is that belief that ultimately leads us to focus on finding and telling those great stories live on-air.​
BISTalk Radio - Interviews

Jimmy Hendricks CEO of Lightpost Digital joins Bob to discuss how he came up with his companies model and generating new customers.
Continue Reading »

Caleb Dessalgne from Lord Abbett joins Bob to discuss what attracted him to work with his company and what distinguishes a person that can manage multi billion dollar assets.
Continue Reading »

Eric Oxenberg from Coincident Ideas joins Bob to discuss how he can help anyone build a website and how he can give most companies a strong internet track record.
Continue Reading »

Whitney Skala from California Business Law Firm joins Bob to discuss why it's important for a company to distance itself from it's real estate investments and football in the future is in the San Diego residents hands.
Continue Reading »