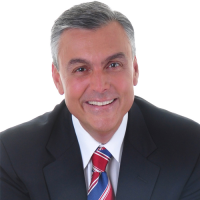 The Ray Lucia Show
The Ray Lucia Show on 1700AM presents investment and retirement strategies in a sophisticated and entertaining format. The local show is a blend of his nationally syndicated presentation with San Diego focused solutions. It will also include San Diego business success stories and interviews with the leaders behind leading local companies.
Ray Lucia's intelligent input and charismatic nature add to his ability to make the fiscal world of tax and retirement planning not only easy for the average investor to understand, but interesting as well.
Through his books, radio show, and individual consultations, Ray Lucia has made it his life's work to help thousands invest and prepare for retirement.
Missed a show? Click here!